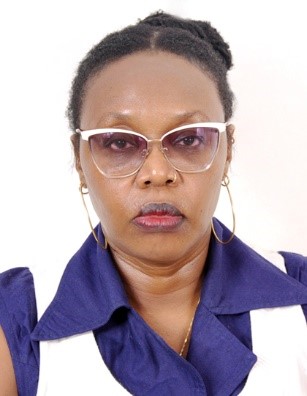 Arch. Dorothy Abola is a member of the PPDA Board of Directors representing the Architects Registration Board.
She is a member of the Human Resource Committee and a member of the Risk Audit Committee of the Board.
Arch. Dorothy holds a Bachelors of Architecture Degree (Hons) from Makerere University and a Post Graduate Certificate in Green Architecture (Sustainable Architecture) from Algonquin College of Applied Arts and Technology.
She is a registered Architect with The Architects Registration Board of Uganda and a member of the Uganda Society of Architects.
Arch. Dorothy has a wealth of knowledge and over 20 years' experience in Architectural design and construction supervision of projects both for government and private sector institutions. She has executed various projects under the Improvement of Health Services delivery at Mulago hospital and the City of Kampala Project [MKCCAP] under the Ministry of Health [MOH] and Consultancies; She worked with Arch Design, Eco-Shelter and Environmental Consultants and J.E Nsubuga and Associates.